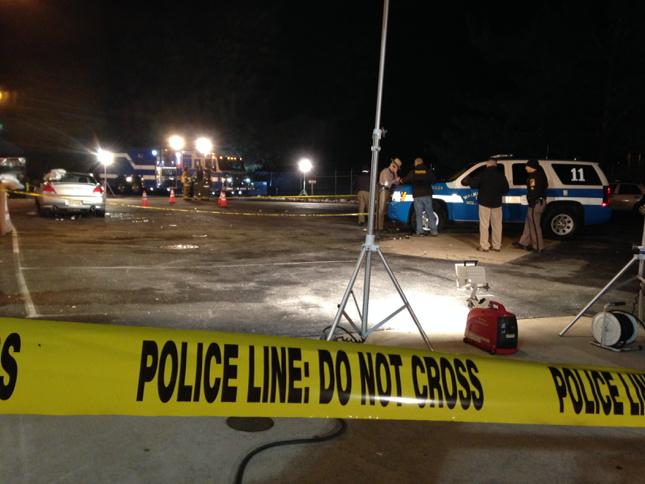 Gerald Campbell, a forty-two year old security guard from Frederick, was shot multiple times with a handgun while he sat in his silver Hyundai behind the Goodwill store at Discovery Crossing Shopping Center. Mr. Campbell is listed in critical condition at R Adams Cowley Shock Trauma Center in Baltimore.
Maryland State Police, Frederick County Sherrif's Deputies, Walkersville Volunteer Fire and Rescue Companies responded to a 9-1-1 call from a witness at 9:30 p.m. They locked down the area and began a search on land and in air.  Mr. Campbell was flow to Baltimore by one helicopter.  Another helicopter began searching the area until they needed to re-fuel. K-9 units scoured the area and picked up a few hits during their search.
At one point, police were lead to believe that the suspect left in a car. Security cameras around the Goodwill retail location were being checked. Nearby businesses including a few within the shopping center were also contacted for video surveillance footage.
Witnesses described the suspect as a tall and thin African American male with facial hair wearing a mask.
Maryland State Police are asking anyone with information relevat to the investigation to call the Frederick Barrack at 301-600-4151. Callers can remain anonymous.